Web Development
Over the years our team have built many types of sites from the simplest of brochure sites to full blown data-driven solutions running on clustered servers supporting 1,000s of simultaneous users.
Contact Sales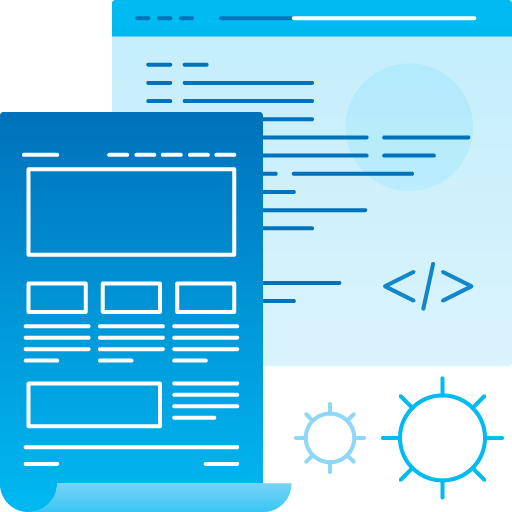 Overview
Antelle provides a comprehensive web design & implementation service covering every aspect of a web project from initial requirements gathering through to launching the site and search engine submission.
Our experience at delivering web-based solutions started back in the mid 90's. Over the years, our team have built many types of sites from simple brochure sites to full blown data-driven solutions running on clustered servers supporting 1,000s of simultaneous users.
We have built sites both large and small and as a result are confident that we can exceed your expectations.
Almost everything we deliver uses web technologies at their core be it customer portals or back-end integrations via web services running on mobile devices.
These days we build our solutions around proven industry standard frameworks such as .Net, jQuery, MVC, JSON, Web API and leading CMS packages such as Umbraco.
Be it a simple marketing site, an enterprise-grade suite of web services or a full blown customer portal - Antelle have the skills, experience and track record to ensure success.
Our Approach

Proven Process
Every website, like every organisation, is different, we use our proven collaborative approach to guide you through the design process, we work in conjunction with some of the most talented and creative designers to create a site you can be proud to represent your organisation.

Satisfaction
We look after all the technical aspects of the process allowing you to concentrate entirely on helping us hone the design and feature set of the site until you are 100% happy.

Solutions
All of the sites we build are standards compliant, quick to load and boast a clean, efficient design, with intuitive navigation. The majority of the sites we build are dynamic with the content (news, articles, etc.) driven from a database allowing them to be updated anytime from anywhere.

Scopes
Whether you are looking to establish your first web presence, re-work an existing site or require a fully functional eCommerce site, or Customer Portal, we can help.
Antelle Building for the Web
Almost everything we do is either directly web-facing or uses the internet or web technologies as its delivery mechanism.
Examples of projects our team has built include:
Umbraco based marketing and business to business sites

eCommerce and payment-enabled solutions

Bespoke CMS systems

Customer / Self Service portals

Sporting Results and Accreditation Systems

Public / Private web services for integration

Benchmarking and industry vertical sites

Marketing/brochure site

Mashups and proof of concepts

Private Intranet and internal Portals

Content Management with Umbraco
Here at Antelle, we love Umbraco! It's super simple to use, obvious and incredibly friendly for our end users.  While for us it's a powerful, flexible and easily extensible Content Management System (CMS) that builds on our core .Net skills.
Read Details

Hosting and Domain Registration
Puzzled by DNS, don't know an A record from your MX?  Don't worry we're here to help. We provide a full range of hosting and domain registration services across all the major domain registries.  
We offer a variety of hosting services starting from low-cost hosting on shared servers or virtual machines through to co-location or full rack solutions via our hosting partners.  
Read Details

Design Services
While we don't have in-house designers for the creative elements of our projects, we do partner some of the best available on a freelance basis.  
Our design partners are veterans of the creative arts with many striking designs under their belt, each tailored to a clients exact requirements.  
Read Details