Privacy Policy
Antelle IT is committed to respecting your right to privacy while using our site. This Privacy Policy contains information regarding our privacy practices for the entire Antelle IT site (www.antelle.com) and any and all sub-domains.
Antelle is also working toward achieving certification for ISO 27001- details of our commitment in this area can be found here.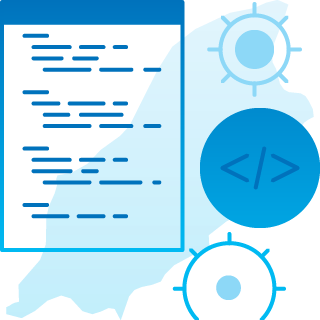 Information Collection and Use
Antelle IT is the sole owner of the customer information collected on this site. We will not share this information in any ways other than those disclosed in this statement. Antelle IT collects information from our users at several points on our website.

We may collect data in the following situations:
When you fill in the forms on our website
When you email us or report a problem through our support site
We have implemented Google Analytics this records your IP address as you use our website.  Antelle does not match IP addresses to industry / 3rd party databases currently.
This information is used:
To ensure the content on our website is laid out in an as intuitive way as possible
To carry our any contractual or support obligations we have entered into with you or your organisation
All information we collect is stored on our servers held in the UK or Isle Of Man.
Antelle only process information where it is Fair and Lawful i.e.
We have been given your explicit consent
We have received a court order
We have a legitimate interest to do so
A contract or agreement has been entered into allowing us to
Antelle will not process personal data unless one of the above apply
Information Requests
Throughout our site, you have the opportunity to contact us using our contact us form to ask questions, request information and materials or provide comments and suggestions.
Cookie Policy
A cookie is a piece of data stored on the user's hard drive, containing information about the user. Usage of a cookie provides user benefits and is in no way linked to any personally identifiable information while on our site. For example, by setting a cookie on our site a user would not have to enter a password more than once. If a user rejects the cookie, they may still use our site, though some areas may be functionally limited. Cookies also enable us to track and target the interests of our users to enhance the onsite experience.
Log Files
Our website servers generate standard traffic log files. We use these logs to prepare aggregate traffic statistics for our site. There is no personally-identifiable information in these log files. We use IP addresses and cookie values to analyse trends, administer the site, track users' movements, and gather broad demographic information to improve the performance of our site.
Links
This Web site contains links to other locations. Please be aware that Antelle IT is not responsible for the privacy practices of other websites. We encourage our users to be aware of when they leave our site and to read the privacy statements of each and every website that collect personally identifiable information. This privacy statement applies solely to information collected by the Antelle IT Web site.
Notification of Changes
If we change our privacy policy, we will post notification of those changes on our homepage so our users are aware of changes to the information we collect, how it is used, and under which circumstances, if any, it is disclosed. If at any point we decide to use personally identifiable information in a manner different from that stated at the time it was collected, we will notify users by email. Users will have a choice as to whether or not we use their information in this different manner. We will use information in accordance with the privacy policy under which the information was initially collected.
Questions or Complaints
If you have questions, or if you feel we are in violation of this privacy policy then please contact us.
You may also write to us addressing your question or complaint to:

The Managing Director
Antelle IT Ltd
Unit 17 B
Tromode Estate 
Douglas
Isle Of Man

IM4 4RG