Senior Web Application Developer
The Senior Web Developer is a pivotal role within our friendly development team who are focused on delivering solutions to our growing client base and partners. Ideally, you will have 18 months+ experience at a senior developer level and along with your strong dev skills be comfortable leading projects, mentoring more junior colleges and engaging with clients.
We typically run our projects using SCRUM so experience of working with Agile methodologies, BDD, TDD would useful as would exposure to Azure DevOps.
Note for exceptional candidates without the required experience we are open to working with you to get to the right level as quickly as possible.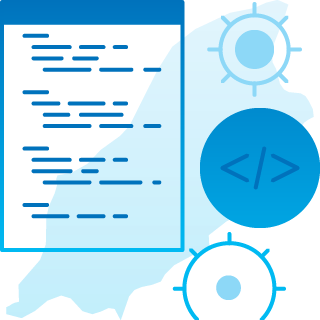 What we're looking for:
Proven track record of delivery
Excellent communication skills (this is a client facing role requiring customer contact)
A genuine passion for software development and technology
Ability to work within a team
Flexibility – we're a small team if you need a highly structured environment then were unlikely to be a good fit for you. If you want a varied and fast-paced environment, we can certainly offer that. 
Technical skills required:
ASP. Net either C# / VB
MVC with good knowledge of Unit Testing and Entity Framework
JavaScript / AJAX / jQuery
RESTful Services (WebAPI 2) / Micro Services
Microsoft SQL Server
Additional skills (although not required):
Microsoft Dynamics CRM (it's a big ask we know)
Azure / AWS platform /architecture experience
Microsoft SharePoint development
.Net Core
Exposure to Content Management Systems (Umbraco would be ideal)
Windows Workflow Foundation
Windows Communication Foundation
Microsoft SSRS, SSIS or SSAS
If you think you fit the bill then, please send your CV to info@antelle.com. Please list your salary expectations and notice period.
Before submitting your CV though please take a while to look at our site, read our blog and learn a little about us and the projects, we take on / sectors we work within.
No agency applications please, we know where / who you are and will contact you if we need too.