Trainee Developer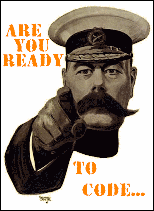 Do you want to learn?  Are you numerate, analytical and like solving problems?  Are you looking for your first role in IT or perhaps already working and looking to move into the world of software development?  
If so Antelle is offering a real Trainee position (this is pretty unusual in the software industry).  We are offering a three-year training contract to the right candidates to join us; you will be given the time to learn, grow your skills and earnings in line with the programme we are putting together.  You will gain confidence, industry recognised certification, people skills and grow into a rounded developer with three solid years experience behind you.
So are you ready to be tested (we did mention the tests didn't we, there will be lots of them)?  Do you have what it takes to be a developer?
Here's what we are looking for...
Above all we are looking for a combination of enthusiasm and talent.  We are looking for people that love to code (or will learn to love coding) and thrive on learning.  You should have an enquiring mind and care about your work, ensuring you do your best every time you get near a keyboard.  Code lives until people stop using it and this can be a surprisingly long time!
What Else Do You Need To Know?
Ideally you will have some basic office skills (polite phone manner, punctuality, able to follow instructions etc.) and any previous work experience is also a good thing but not a necessity. Decent English and Maths is a given and the ability to communicate in non txt speak a must - those Barclay's life skills ad's pretty much sum things up. 
The Application Process 
So your still reading and interested?  Excellent! So what's the application process look like?
First you send us the details listed below in How to Apply, we review them, and if we think you're a possible we invite you in for an initial chat.  This will last approximately one hour - oh we won't be assessing your ability to wear a suit, you may need one at some point but not at interview.
If we the initial interview goes well we will invite you back for a 2nd interview and ask you to sit some tests.  These tests are not too awful (honest) and will help us get a feel for you and your abilities.  Assuming you do well at 2nd interview and tests we will short-list you.  We then review everyone on the short list and make 2 offers.
The First 12 Months
Day one will be scary it always is!  You will be fine.
Months 1 - 3: Settling into the office you will be focusing on HTML & CSS, Javascript and jQuery
End of 3rd Month : Practical Test - we will ask you to build something using the skills you have gained to date over a few days
Months 4 - 6 : Introduction to C# and SQL Server
Cha-ching - pay rise time.
Months 7 - 12 : Umbraco CMS / MVC development patterns and studying toward your MSCD: Web Applications qualification, this is going to involve more tests and exams but you should be getting used to them by now!
Cha-ching - it's pay rise time again
During your final few months of the first year we will look at your interests, strengths and weaknesses and the company's needs to determine what your focus is going to be for the next 12 months mapping things out together.  It could be we want you to look at growing your skills with Dynamics CRM, Business Intelligence, Database Administration etc., we will figure it out together.  Again you will have goals to aim for and set rewards agreed up front.
Oh we're also going to want you to keep a blog about your experiences, thoughts and musings throughout your first 12 months.  It's also likely that when we start looking for our next Trainee Developer (if this goes well we will do this annually) - were going to ask you to start mentoring them, sharing your experiences and helping someone else achieve their goals.  
Throughout the entire process you will be working alongside other experienced developers who can assist and mentor you.  We expect you to work hard and study and learn (a career in Software Development is pretty much a commitment to lifelong learning).  You will assist on real client projects and contributing what you can when you can, learning and being coached and growing as you go.
It's going to be tough, there is a lot to learn but ARE YOU READY TO CODE...
So you have read this far and are still interested - excellent!  Here's what we are going to need:
A personal statement of no more than 500 words explaining why you want to code and what a career in IT means to you.
A CV with two references either personal if it's your first job or a past employer's
That's it - if you're interested and would like to send your details, please email through to info@antelle.com 
We promise to review all applications and get back to you regardless of if we are going to offer an interview or not.  Likewise, we will let you know after each interview how you did and if you're moving forward and provide some feedback if you want it on how you did, etc